We are confident that we can create a beautiful smile for you, and what we further strive to do, is to make your entire orthodontic experience a positive and enjoyable one.
Our practice philosophy is to provide the best orthodontic treatment in a caring and friendly environment. Our patient feedback consistently confirms that we are achieving these goals and we are confident that you too will be impressed by our high standards of care.
We are very proud to be one of the first Melbourne Orthodontists to have undertaken the full accreditation process of the Australian Dental Association.
We strive for excellence in all aspects of our practice, and the accreditation process ensures we really shine as a practice of distinction.
We take great pride in our custom built surgery and trust that you will find it very comfortable to visit.
We have refreshments, current magazines, PlayStation, fun competitions, and toys to keep everyone entertained.
We endeavor to make every day at our practice a fun day for us and for you. At any given visit you may follow the footy tips, share a laugh with a member of our team, enter a competition, or get a good recipe idea.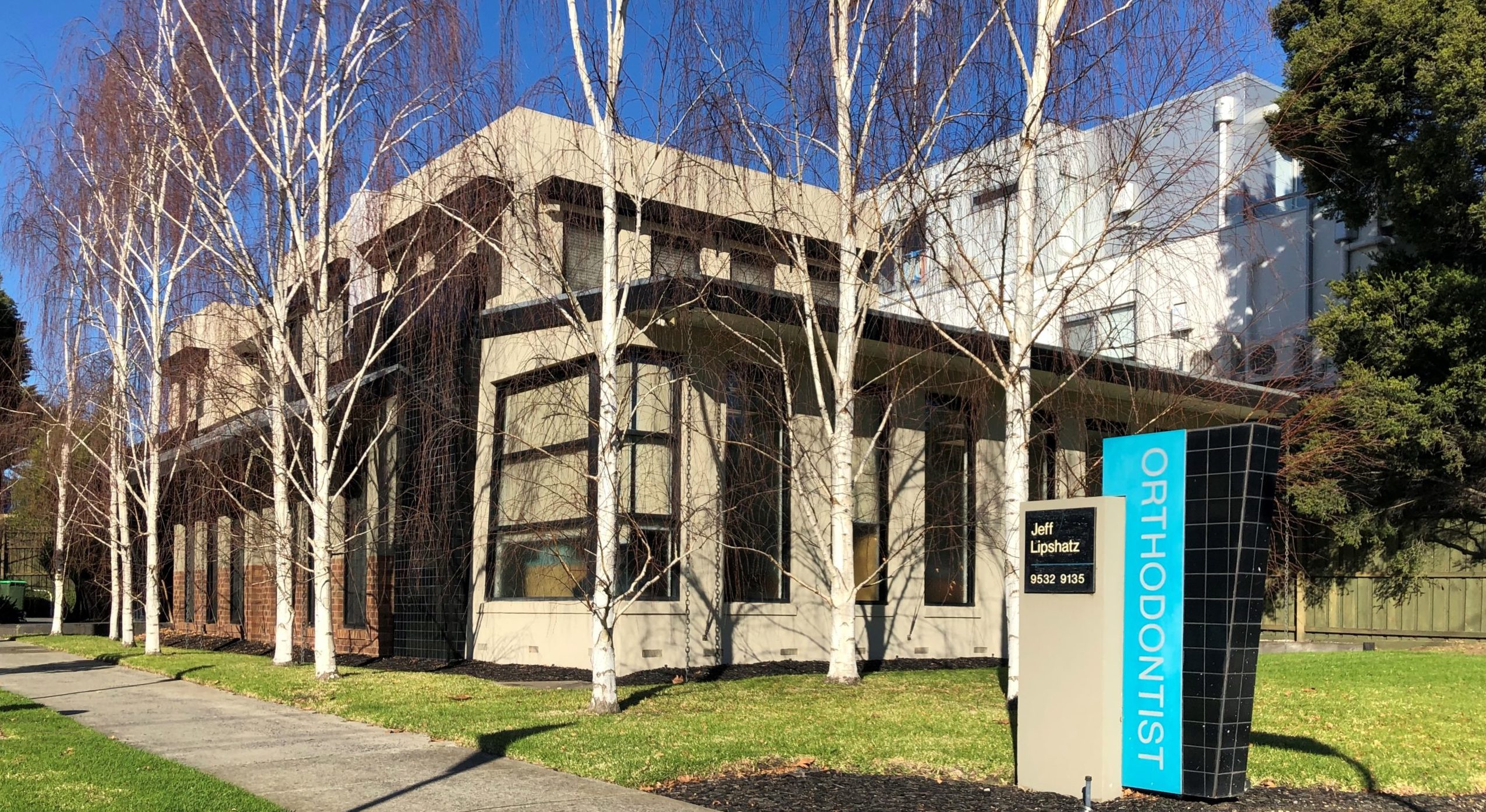 In our surgeries, we take great pride in our strict infection control procedures. All instruments are either disposed of or completely sterilised between patients to totally safeguard your health and well being.
At Jeff Lipshatz Orthodontics, we like to keep up to date with state-of-the-art technologies as well as focus on maximal patient comfort and convenience.
We have a state of the art Xray machine which allows patients the convenience of in-house radiology. It also ensures Dr Lipshatz has the highest quality images to use in planning treatment strategies and advising on wisdom teeth management.
We recently introduced an 'iTero element' digital intraoral scanner into our clinic and Jeff and the team completed comprehensive training in using it.
The iTero scanner allows us to create digital models of your teeth and gums instead of using alginate to create plaster moulds. The compact scanning wand is able to produce a very accurate digital impression. This is done by the intraoral wand scanner being able to capture around 6,000 frames per second constructing a high-resolution 3D model of your teeth and gums. The progress of the model can be followed in real time on the iTero Element Scanner screen, which is chairside during the scan.
Intra oral scans are useful as you can see before and after results of orthodontic treatment and even (when necessary) the reason teeth need to be extracted to create the perfect smile.
For patients with Invisalign, we use the scanner to gather the necessary information to construct the aligners, which is much more comfortable than the traditional putty dental impression.
We are conveniently located at 187 Hawthorn Road with parking
available at the rear and good access to public transport available.
Ready for your
new smile?